I've read quite a few blog post in the past few days reviewing other peoples 2017 exploits. I enjoyed them so much I thought I'd do the same. Good excuse to look back through my photos and remember what we got up to. At my age I need help remembering stuff!.
Acutely conscious of the modern trend for these awful "round robin" letters you get at Xmas (we get one of these smugograms every year) I tried to select photos that bring back a particular memory for me so its more a personal, family introspection on outdoorsy stuff, than a blow by blow account of the year. As its based on my photo collection if I didn't photograph it, it ain't here!
January
We started the year off in Tenerife and New Years Day was spent on this rather splendid beach (the earlier part of the day was in the mountains but I cocked up the photos from that part of the day!)
Returning to the British winter, a walk along the Cats Back in the Black Mountains with TBF, memorable for a cloud inversion after a very wet morning. A reminder that despite our travels we are lucky to have some stunning scenery on our doorstep
A solo day out in the Brecon Beacons, the first snowy walk near to home and pretty much the only one with significant snow during the early part of the year (made up for it at the end)
A glorious day out in the Black Mountains with TJS and a cooked breakfast on a cold Table Mountain. I like this photo though as it has Mynydd Troed in centre shot, my very first mountain climbed when I was about 10
And my usual skiing trip (only a weekend this year) to finish off the month. Snow was a bit rubbish but we had a laugh nonetheless
February
Another solo day on Fan Fawr in the Brecon Beacons. I remember this day for a very mild Friday afternoon (16C) and snow in the mountains 18 hours later
A short walk with TBF on Hatterall Hill
March
The first weekend of the month is always spent in Scotland with friends of long standing. A new location at Bridge of Orchy and a two out of three days were magnificent winter days. The walk along this ridge high above Rannoch Moor on the first day was superb
Me and TJS also managed a cheeky backpack into the Black Mountains. Straight from work on the Friday for a one nighter in my new tent. Need to do more of these this year
2017 is the year I rediscovered cycling – mainly to help my knee and also to be less of a lazy layabout during the week. The Hardman – a VERY keen and VERY fit cyclist caught wind and insisted we meet up in the Peak for a trip along a couple of the old railway trails. A cracking sunny day and I survived cycling with the Hardman!
And we finally managed a meet up in the Berwyns with Uncle Fester after a few aborted attempts
April
More cycling and solo trip through the Brecon Beacons on the "Gap" route. Cycling to over 600m was a first for me and I started to feel that I almost, might, actually enjoy cycling.
Easter and a major backpacking trip with TJS to the Cairngorms. The weather was wild and windy but we had a couple of superb wild camps and TJS bagged his first Scottish 4000 footer
I even coaxed TJF out for a bike ride along the Brecon and Usk canal
May Day weekend was mostly in April. Mixed weather but we had a fine gaggle of friends on a hike around Greendale, taking in Buckbarrow and Seatallan
May
No finer way to celebrate a birthday than a lunchtime hike. This one was on one of my local hills, Bryn Arw with TBF
Followed by a weekend away in Cornwall. It almost felt tropical on the white sands just north of Padstow on one of our walks
Whitsun weekend was spent with our good friends in Silverdale. The Sunday was a real winner with a long but easy stroll and a fantastic pub lunch. Weather was mixed the rest of the time but great company, many laughs and a chance to relax
June
A different walk from the usual mountains. One of the small hills that overlook Gloucester and across to the Cotswolds. Not something I'd do every day but a nice change
One of the highlights of the year was the long-planned backpacking trip with the kids into the Howgills. Despite poor weather we gave it a go and it was a huge success. The kids really enjoyed the adventure and I'm hoping they have caught the wild camping bug
July
After the backpack trip I was out of action for a few weeks recuperating and resting after a minor knee op. Didn't affect my water based fun though, a nice albeit far too long trip down the river Wye
By the end of July I was back in the hills again (the knee op has been a great success I'm pleased to say). A fine evening stroll with TBF and TJS on Ysgyryd Fawr (we even took a cheeky cold beer to drink on the top)
Another "local walk for local people" – this time Garway Hill where we reached the top, saw this nasty storm approaching and raced it back to the car. We won.
Late July brings the annual camping trip to Towyn Farm on the Llyn Peninsula. We packed in lots of walks and beach fun in a very mixed few days of weather. My abiding memory though was this game of Kubb which was huge fun with both adults and kids alike taking it far too seriously and larking about in equal measure. A happy afternoon
August
The big family trip of the year, a rail trip around some of Europe's finest cities. An real change from our usual outdoor camping trips and it was real success. We all took took to the city life rather well you might say. One of my best ever holidays. A few photos that made me smile
One of the many fountains in Paris (we called this one the fountain of throttled fish)
A monster thunderstorm in Turin
My favourite seafront walk in Venice
The Colloseum in Rome – of course
Schloss Belvedere in Vienna (courtesy of an unplanned extra couple of hours from a very late train)
The thermal baths in Budapest – "like taking a bath in a wedding cake"
A stroll along the Spree river in Berlin on a sunny Sunday afternoon
And the railway bridge over the Rhine in Cologne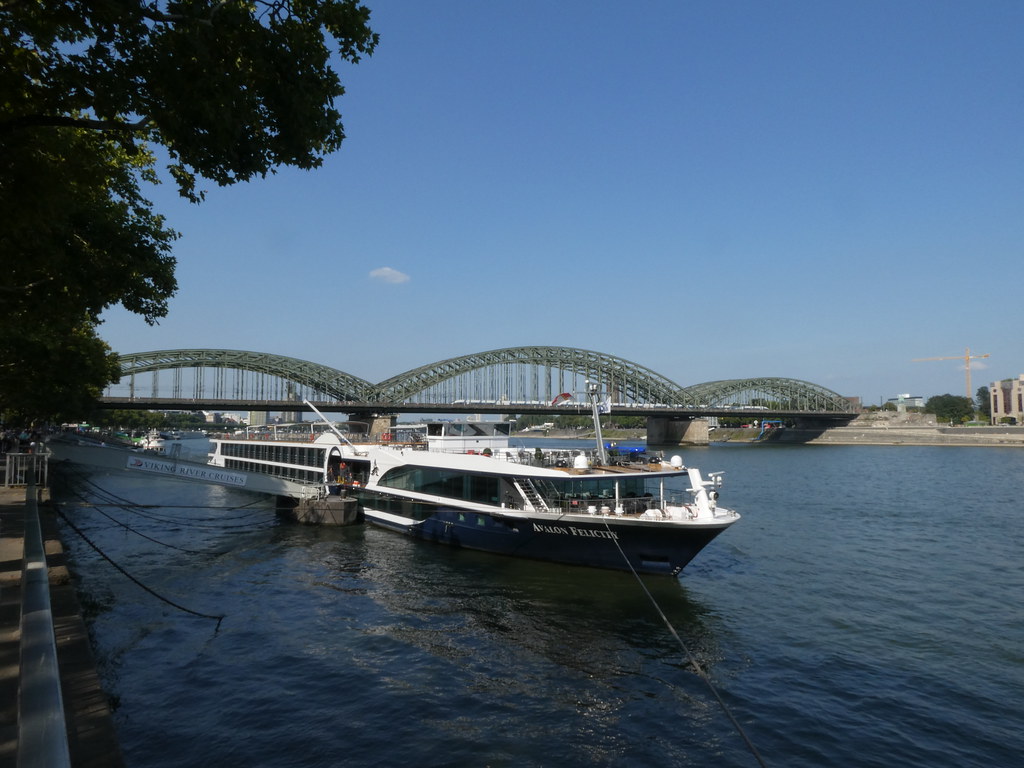 September
Back to earth with a bump. A few days after the heat and sun of Europe we were walking in the Black Mountains in driving rain and cold winds!
But there was still enough warm weather left for a round of the hills near the Talybont Reservoir in the Brecon Beacons
October
A walk with friends in the Roaches on the dreariest day of the year (when everywhere else was sunny – I'm not bitter)
More evidence of my new found cycling passion (probably too strong a word). A ride around the tracks of the New Forest while TJS took a look around Southampton University
And why settle for one trip to see major cities when you can do it twice. As a special treat for TJS 18th Birthday we spent a week in Barcelona. Probably my favourite city but despite all its famous sights, this little known hill and its view overlooking the city was my favourite spot
November
After sunshine comes the reality of winter. A couple of cold but beautiful days. One in the Black Mountains on the Sugar Loaf and Crug Mawr
And one of my favourite walks in the Black Mountain
A delayed birthday treat weekend for TBF saw us in Padstow for a couple of nice meals and walks along the Cornish coast and Dartmoor
December
And last into the proper depths of winter. The first snows saw me and TJS head into the highest peaks of the Black Mountains
The day after saw the biggest dump of snow I've seen in my own backyard for many a year. Walks around my village in deep snow under crisp blue skies were wonderful
The start of the Xmas holidays is marked with an annual get together of my University friends and their families. Always great fun but this year we could climb the hills in snow (rather than wet rain) and play at snowballs
Finally coming full circle with a return to the Canary Islands to spend Xmas in Lanzarote and Xmas Day sunning ourselves on the beach
Well I enjoyed looking through my photos, choosing a few and reliving a great year. Hope you enjoyed it too. All the best for 2018 🙂